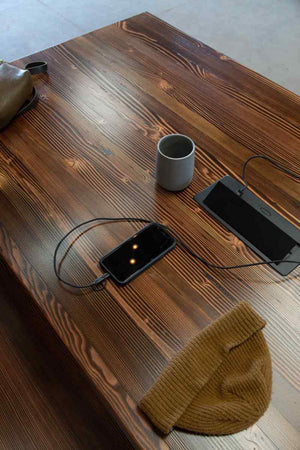 for the modern, mission-driven workplace
sometimes it's simple
build the right way
You get it: Premium quality office furniture that's handmade by local artisans from sustainable materials at fair market prices. Your people will love it, your brand will benefit, and you'll be doing the world a big carbon-neutral solid. You didn't get this far by skipping the easy wins.
our clients
Your Why
built for your space
Each piece we fabricate is handcrafted to the exact sizes and specifications that you decide. Solving problems for challenging and unusual spaces is one of our specialities.
straight to the source
By working with us you're skipping middlemen and streamlining accountability. Get what you need, when you need it, from the people who are actually building your furniture.
Modular workspace design
The modern hybrid workplace often requires flexibility in order to maximize space. Our solution combines your conference tables, meeting tables and personal computing desks in one.
MAKE YOUR STATEMENT MATTER:
To turn the world's wasted wood into practical art while advancing the values and lifestyle of handcraft
galleries
Conference Tables
View Gallery
Reception & L-Shaped Desks
View gallery
computer desks
view gallery